Welcome to our support portal. If you've already checked out our frequently asked questions page, and you're still in need of some support, we've got you covered. Contacting us is the simplest way to get the help you need. While our team may be small, we stand by our product. Simply fill out the form below and you should receive a response within 24-48 business hours.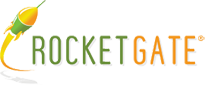 If you're contacting us about a purchase, be sure to provide as much information as possible to help us provide the support you need. You can reach us by phone at 1-888-MANOJOB (626-6526).
Our secure billing processor is RocketGate.
Looking to provide feedback or have a question or concern? You can use our contact form for that as well. Simply select your subject from the drop-down, and let us know your thoughts.
Contact Us for Support