Welcome to the FAQ. If you've got a question, we've got an answer. Take a look at the FAQ below, and if you're still not sure about the LegitClips process, contact us and we'll answer your question as soon as possible.
What is LegitClips?
LegitClips is a pay-per-clip site that offers the highest quality content from our four major sites: Finishes The Job, ManoJob, Mr. POV, and The Dick Suckers—without the subscription.
What's the buying process?
We've made it as simple as possible to get access to the clips you want: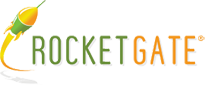 Select the clip(s) you gotta have.
Add the clip(s) to your cart.
When ready, proceed to checkout.
Follow the on-screen instructions to enter in your billing information.
Connect to our secure payment processor: RocketGate.
Finalize your payment and submit your information.
When your payment is processed, you will have access to your content on your account page.
Download your content within two days, before it expires.
Looking to try LegitClips out? Get Kagney Lin Karter for just $0.49! THAT'S 90% OFF!! Or continue with the FAQ!
So, it's a VOD (video-on-demand) site?
Basically, but with one catch: The clips you purchase are downloadable. They're download-on-demand. When you purchase a clip and you download that clip you can watch it forever. No Internet connection required after download. No need to login to stream.
Wait, the content expires?
In order for us to maintain the security of our content, we provide a maximum expiration date of two days and a limited number of downloads. Compilations will only retain the videos that were included upon purchase. Don't worry, we've made sure that there will be more than enough downloads available to you during that time. We apologize for the inconvenience, but we'll be sure to help you out if you have trouble downloading.
Do you have any discounts, promos, promo codes, coupons, or coupon codes?
We periodically post promo codes / coupon codes to our Twitter account, here. However, these are the promo codes / coupon codes that we offer if you bundle up:
bundle3323 – 33% off a sub-total of $40 or more.
bundle5023 – 50% off a sub-total of $60 or more.
I bought some clips but I don't have a confirmation email or links to download! Now what?
We're here to help. First, check your spam box. Depending on how aggressive your filters are set up, your confirmation and downloads might already be sitting there waiting for you! Still not seeing it? Use our contact form and shoot us a message. Billy will get back to you lickety-split. We can generate a link for you on the fly so you won't be left waiting around for your content to show up.
Are you guys going to automatically rebill me for random stuff?
No! That's the whole point of LegitClips! Fuck subscriptions. Most of the time you want to see one girl and one girl only. We get that. Paying $30 for one clip you actually want, and 1500 more you don't really care about doesn't make sense to you, or us. And we all know you can probably find it on some shady, virus filled website… but wouldn't you rather pay a few bucks and have the peace of mind that your computer isn't going to end up with spyware and malware? Oh yeah. All your data is encrypted too. Privacy is important to us. TL:DR; No, we're not going to try and rebill you. We're not going to rip you off. We're Legit.
Are you going to give me some fuzzy, watered down version of the videos?
We shoot everything in true 1080p HD. We're going to deliver the best content experience possible. Want details?
4K UHD clips are 3840×2160
1080p clips are 1920×1080
720p clips are 1280×720
BTS clips are web/streaming ready
Mobile Clips are 480×320 and will play on just about any device out there. Your tablet, your phone… even the ancient ones! (think HP's WebOS)
What do I need to play the videos?
All our clips are mp4 file downloads. Any of the following video players will handle the clips just great. Quicktime, Windows Media Player, or VLC Player (our favorite). If you have a Mac, PC, or even a Linux based system built in the last decade you'll be fine.
I live on my tablet and/or phone, what devices will work?
Well, there are an awful lot of devices out there. We try to run through a gamut of tech to test on. Here's our current list.
iPhone – 6+
Android (past 3-5 years)
latest iPad / iPad Air
If you need to add videos to your phone, and you're not sure how, take a look at these resources:
iPhone/iPad/iTunes
Android
Windows Phone
My questions weren't answered in the FAQ. I need help, what do I do?
Don't sweat it. Billy (U.S. based–real people–not machines) is here to help. I run a small group, but we care a whole lot about our customers. Contact us and we'll get right back to you.