What's LegitClips all about?
LegitClips is all about the name. You've probably heard of VOD before. That's video on demand. If you're interested in the highest quality porn available, and you want it now without all of the hassle, you're probably going to membership sites. Well, what if you don't want to commit to a monthly fee, or you only want a handful of videos and couldn't care less about the entire catalog?
Video On Demand, Full-Length Pay-Per-Clip Content
If you're not sure you want to commit to a monthly fee on some subscription site, then LegitClips is exactly what you're looking for. Maybe you just want a few full-length VOD clips, or maybe you're just interested in a bundle of clips. We listened to your needs, we get it, and now we've got you covered.
Click. Download. No Bullshit. Period.
Introducing LegitClips: professional, hand-picked, and highest rated content delivered in neat, easy-to-download packages. No gimmicks. No bullshit. Just pay-per-clip content. Because FUCK memberships! Right?
Try LegitClips Without Paying
Are you looking to try out LegitClips for free and test ride how easy it is to get exactly the type of content you want? Click here to check out our free mobile clip!
Only The Best Content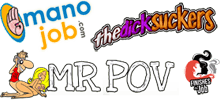 We've included the very best content from all of our sister sites, selected by our members, and delivered directly to you in various easy and affordable downloads: Ultra High Definition 4K (4K UHD,) High Definition 1080p, Mobile Compatible, Behind The Scenes, and Complete Sets. That's right, for a huge discount, you can get all formats of a single video in one package deal! We have the best sluts sucking, fucking, and jerking cock, and now you can too.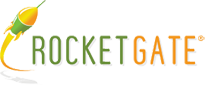 Worried about security? LegitClips is encapsulated within 2048-bit secure sockets layer (SSL) technology, and our payment processor, RocketGate, handles all transactions quickly and securely. Want to know more about how we protect your information? Check out our privacy policy and terms of conditions. Not quite convinced? Visit our FAQ to learn more about the LegitClips process. VOD won't be the same.